Welcome to e-mobility-ACES!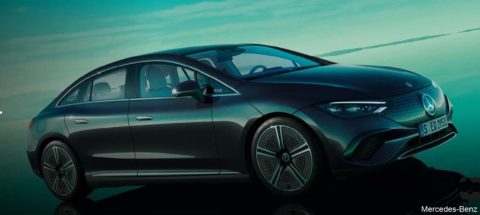 e-mobility-ACES (M.Sc. in english language)
The bachelor and master program "Electromobility-ACES" (shortname "ACES") will be offered from the winter semester 2022/23 on.
The bachelor program will be offered in German language, the master program in English or German language (language can be selected by the students).
What is "Electromobility ACES" about?
According to Wikipedia, "electromobility" describes the mobility of people and goods by vehicles with electric propulsion. "Electromobility" is promoted in the political arena as a "central component of a sustainable and climate-friendly transport system based on renewable energies. According to the BMU, the additional demand for electrical energy in Germany can be met by renewable energies. This will require adjustments to the power grid, especially in local distribution networks. Individual transport by means of electromobility is favored in Germany in order to achieve a transport turnaround."
The switch to electromobility thus represents an extremely important step toward climate change.
According to current studies, electric cars will already be cheaper to manufacture than cars with internal combustion engines from around 2025. For this reason, the industry is already looking for engineers with in-depth knowledge of electromobility.
For this reason, the new study program "Electromobility-ACES" of the Faculty of Engineering will start in the winter semester 2022/23.
We will start in fall 2022 not only in the six-semester Bachelor's program, but also for Bachelor's graduates of related programs such as mechatronics, automotive engineering or similar in the four-semester Master's program.
The requirements for a new course of study in "electromobility" go far beyond the pure electrification of e.g. combustion drives. The new study program "Electromobility-ACES" ("ACES" based on/further developed from the "McKinsey ACES 2019 survey") with its four specialization areas "ACES" takes this into account. These reflect the competencies of the TF and the fields of action for the future of mobility as follows:
AI & Autonomous driving (e.g. Autonomous driving with artificial intelligence)
Connectivity (e.g. vehicle networking, smart grids)
E-Powertrain (From charging technology and battery to wheel)
Sustainable mobility & Production Technology (e.g. sustainable production, environmentally friendly power generation, car sharing)
The new interdisciplinary course of studies bundles the extensive existing competencies of the Faculty of Engineering in these areas in teaching and represents an attractive offer for prospective students.
What can I do with it?
In the course of your studies, you will acquire in-depth knowledge in all these areas, which you can use in your later professional life.
Possible career fields include
Research and development
Design, calculation and testing
Sustainable production
Your fields of work are varied and diverse. In addition to the large automotive companies, mobility groups and aviation, there are also supplier companies and start-ups.
What should I bring with me?
Interest in technology and solid basic knowledge of mathematics. Likewise, you should have no fear of contact with school physics, especially mechanics.
Interest in how technical products work and how they can be manufactured.
Fun with cars is conducive, but not a prerequisite for the study!
Good knowledge of English or German language
Good reasons to study at FAU
The FAU Faculty of Engineering has versatile competencies in the aforementioned future topics and thus offers diverse and interesting topics for university internships and research or final theses.
Practical insights and career opportunities: In the Nuremberg metropolitan region and especially in Erlangen, there are a variety of industrial companies that can already provide insights into later working life during studies, for example, through internships or student traineeships. Examples include Siemens, MAN, Baumüller, Schaeffler, Diehl and many others, which are closely networked with the Faculty of Engineering.
If you want, you can directly put your theoretical knowledge into practice with the student team "Formula Students"
Degree programme start date and application deadlines
The program will start in the winter semester 2022/23 (October 2022). The application period for the master program will be from 7th April 2022 to 15 July 2022.